Hosting a holiday party doesn't have to be stressful. In fact, if you follow these tips it can be a fun and enjoyable experience for all!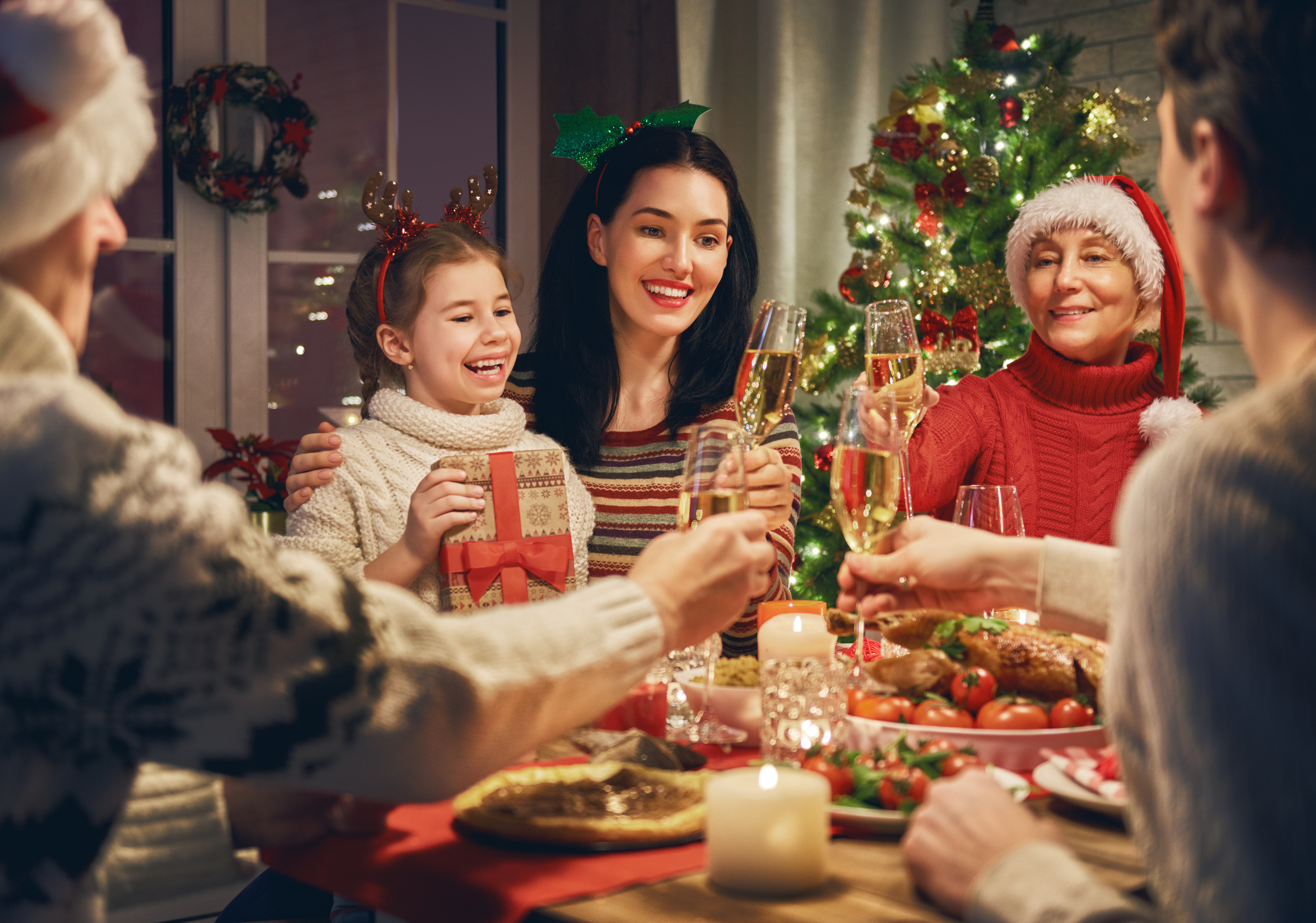 Tip #1: Make the menu easy, yet impressive
It is only natural to want to make something complex and impressive. However, impressive doesn't have to mean complicated. Consider an easy menu you can make the day of the party! Maple-glazed ham is impressive, easy and quite tasty!

Tip #2: Step away from the cocktail bar
Don't be the bartender for the night. Instead, make a couple of holiday cocktails ahead of time, let them chill in the fridge and then put them out for guests to enjoy. Here are some holiday cocktail ideas everyone will enjoy:
Pineapple Mint Punch
Winter Sangria
Vodka Cranberry Cooler
Spiked Sparkling Cider

Or, you can stick to the basics by stocking the bar with wine, red and white, champagne and beer.
Tip #3: Set the stage with a warm atmosphere
Set the mood by dimming the lights, lighting the fire, incorporating candle votives at the dinner table and playing some seasonal holiday favorites.
Tip #4: Do some work, behind-the-scenes
A little behind-the-scenes work is the key to a successful party. With that in mind, soak dirty dishes (to make clean-up easier), crack a window to circulate fresh, crisp air and keep prepared food warm in the oven at 200-degrees.

Tip #5: Rearrange your living room for entertaining
After dinner, move to the living room for some fun and games. Make sure your living room is arranged in a way to allow for easy entertaining by adding more chairs and pointing them all toward the center of the space.

Tip #6: Wind it down
While you don't want it to, the fun will eventually stop. Lower the music, blow out a few candles and start cleaning-up to signal the party is over.

Not up for hosting a big holiday get-together? Let someone else do the work! Head out to one of these Austin-area restaurants open on Christmas Eve and Christmas:
Alamo Drafthouse

Enjoy a movie and a special holiday menu (Santa's cookies and candy cane and eggnog adult shakes)
Several locations around Austin

Bennu Coffee

Hot drinks and fresh food – pizza slices, wraps, sandwiches, salads, pastries and more!
Location: 2001 E. MLK Blvd. and 515 South Congress Ave.

Ciclo

A lavish Christmas Day buffet featuring festive decor and classic holiday dishes!

$90 for adults and $40 for children ages 6-11
11 a.m. to 8 p.m.

Location: Four Seasons Austin

Mattie's at Green Pastures

Two Christmas Day brunch buffet seating featuring a wide range of options!

$85 for adults and $40 for children ages 6-12
Seatings at 11 a.m. and 2 p.m.

Location: 811 W. Live Oak Street

Revue

A Christmas brunch and dinner that includes a $5 donation to the Dell Children's Medical Center of Central Texas.

Brunch (9 a.m. to 2 p.m.): $65 per person, $19 for children under 13
Dinner: (4 to 8 p.m.): $85 per adult, $19 for children under 13

Location: The Fairmont Hotel

Second Bar + Kitchen

Annual Christmas Day buffet full of starters, family-style plates and carving station, plus a bar buffer and dessert bites.

$65 per person, $32.50 for children ages 6-12 and children under five free
11 a.m. to 7 p.m.

Location: The Domain Northside

Threadgill's

Head to the original Threadgill's local for a menu of traditional holiday dishes along with a few comfort food options! Open from 11 a.m. to 9:30 p.m.
Location: 6416 N. Lamar Blvd.

Trace

Enjoy an elegant four-course dining experience featuring your choice of soup or salad, an appetizer, main course and dessert. Open 11:30 a.m. to 9 p.m.
Location: The W Austin
Whether you decide to host your own holiday get-together or forgo the work and head out to one of these Austin-area restaurants, I wish you a wonderful Christmas with your loved ones!
Do you have any questions about the Austin-area? Give me a call! I am never too busy to help you navigate the Austin-area real estate market!