There is just something about the spring season that ushers in the sense of new beginnings. A fresh start and a feeling of optimism. How can you capture the spring season and bring it inside? By updating your home's design. Whether you're swapping out throw pillows or incorporating pops of seasonal color, here are five tips to give your home a refresh this spring: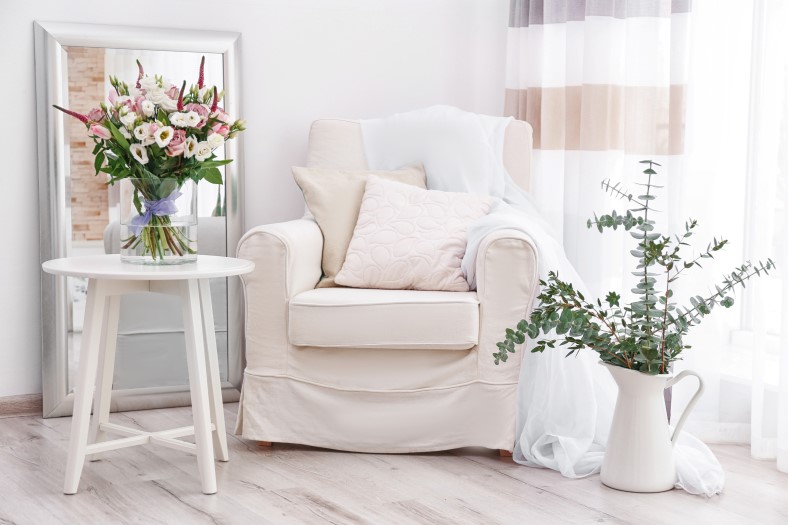 Add Flowers
Flowers aren't just for special occasions. In fact, flowers and plants in the home can instantly improve your mood. Not to mention, it's a super-easy way to bring spring inside quickly. Stick to seasonal flowers like tulips, hydrangeas and peonies for a traditional spring look.
Incorporate the Scents of the Season
The addition of candles and diffusers with scents of the season can instantly revitalize your home. Fresh and clean scents, as well as floral scents, are perfect for the spring season: citrus, peony, gardenia and lavender.
Bring the Outdoors In
Open up the curtains and blinds or that sliding glass door and let the natural light and fresh air flow inside. In Texas, the great weather won't last long. Enjoy the warm breezes while you can.
Switch to Lighter Bedding
A heavy down comforter may be a bit too warm for the spring and summer seasons. With that in mind, go ahead and store that heavy winter bedding and switch to something a little lighter. You'll be thankful when the HOT Texas summer temperatures arrive.
Focus on the Front Porch and Entryway
Don't overlook the front of the house. Some freshly-planted flowers on the front porch along with a new wreath and doormat is inviting to guests and can add a significant boost to your home's curb appeal. While you're at it also add some plants and spring touches to the entryway.
These tips will have your home in the spirit of the season in no time.
Are you thinking about selling this spring? If so, we can help you take these tips one step further and stage your home to sell. Contact us today for more information.