Smart home products improve your home's functionality and safety, and they elevate the overall experience with your home. They may even increase your home's perceived value in a buyer's mind when you decide to sell your home. But, if you're on a budget, which smart home products should you choose? We're sharing our smart home must-haves: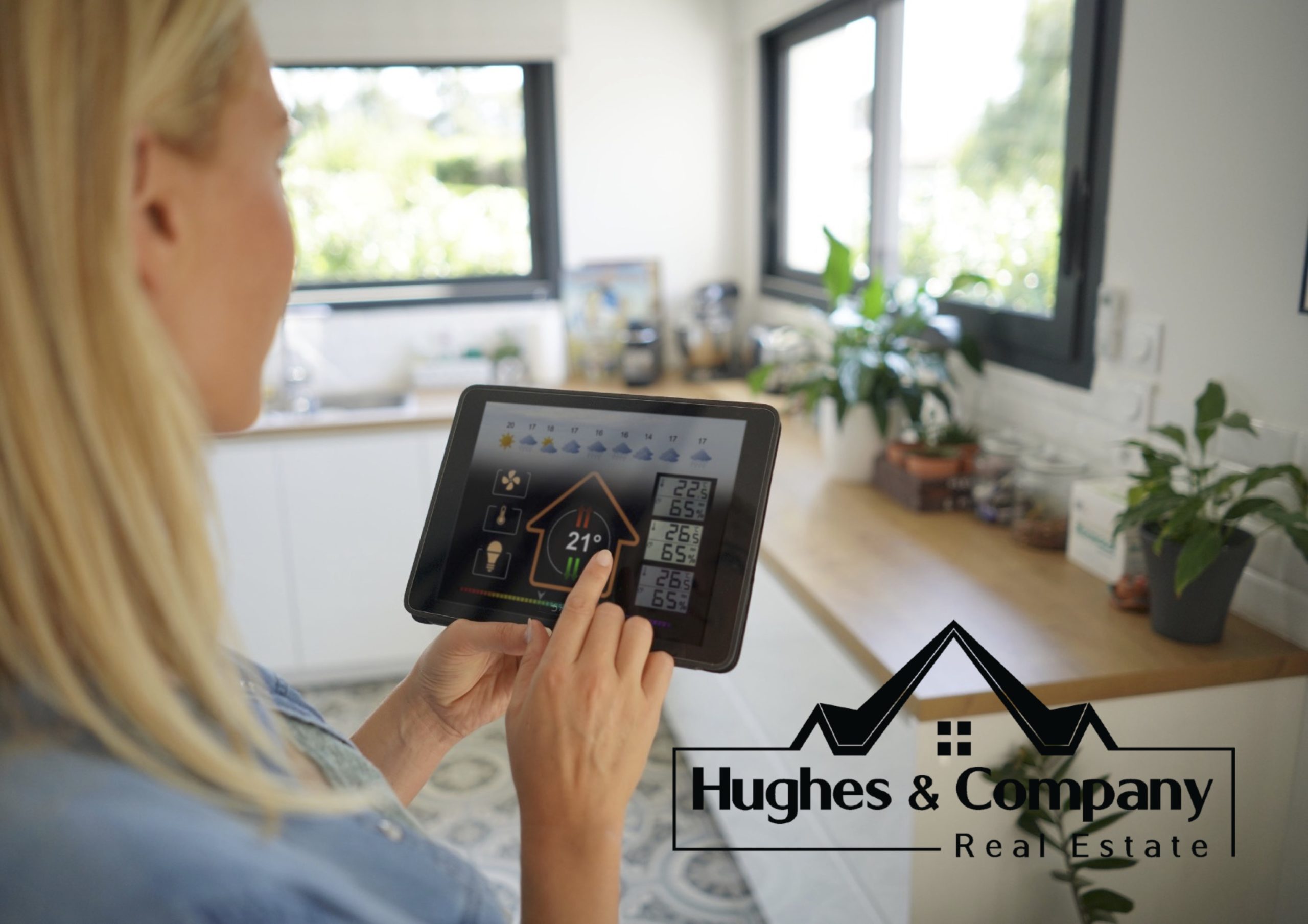 Video/WiFi Doorbell. WiFi-enabled video doorbells allow you to see, hear, and speak to individuals on your doorstep via your smartphone, even when you're not at home. When there is movement at your front door, the motion sensors in a smart doorbell turn on the camera and alert your phone. When you're expecting a delivery, you can ask that the delivery person leave the package at the front door, whether you're at home or 1,000 miles away. The best part? They're not expensive. They range from $60 to $250, and you can install one by yourself with a few basic tools.
Smart Door Locks. Keys are so yesterday! A smart lock allows you to lock or unlock your door via your smartphone or voice command. You can text digital keys to friends, your pet sitter, or a neighbor, providing safe, temporary access. Oh, and the panic resulting from forgetting to lock the house is a thing of the past. With a smart door lock, whip out your smartphone to double-check the locks. Arms full of groceries? Open sesame!
Home Generators. This smart home product is particularly useful in cold climates and areas prone to inclement weather (power outages from bad weather have more than doubled in the last 15 years). This generator looks like a large HVAC unit and runs on propane or natural gas, and it kicks on automatically when the power goes off and can even be operated from a smartphone.
Smart Mirror. "Mirror, mirror on the wall," is a real thing–smart bathroom mirrors have voice-activated digital assistants that can share the weather forecast, provide traffic updates, play your favorite podcast, or preview your day's calendar. They can even integrate with technology like Amazon's Alexa.
Smart Thermostat. This interior comfort tool enables you to create a sophisticated heating and cooling schedule for every day of the week, giving you complete control over your HVAC system, even when you're not at home. It often helps lower heating and cooling bills. You may think this type of smart home product would be expensive, but they start at around $110.
One of the best things about smart home technology is how it can transform the value of your home in the mind of a buyer, but you'll also love enjoying the benefits of smart home features in your everyday life.
Have a question about Central Texas real estate, searching for a home, buying a home, selling a home, or the services that Hughes & Company Real Estate offers? Reach out to our caring, qualified team anytime; we're always here to help: (512) 563-5550.