The exterior of your home is the first thing buyers see when they pull up to it, so your home's curb appeal must make a good impression! One inexpensive thing you can do is refresh your front door with a new paint color. With tons of colors to choose from, how do you know which ones will work in your favor?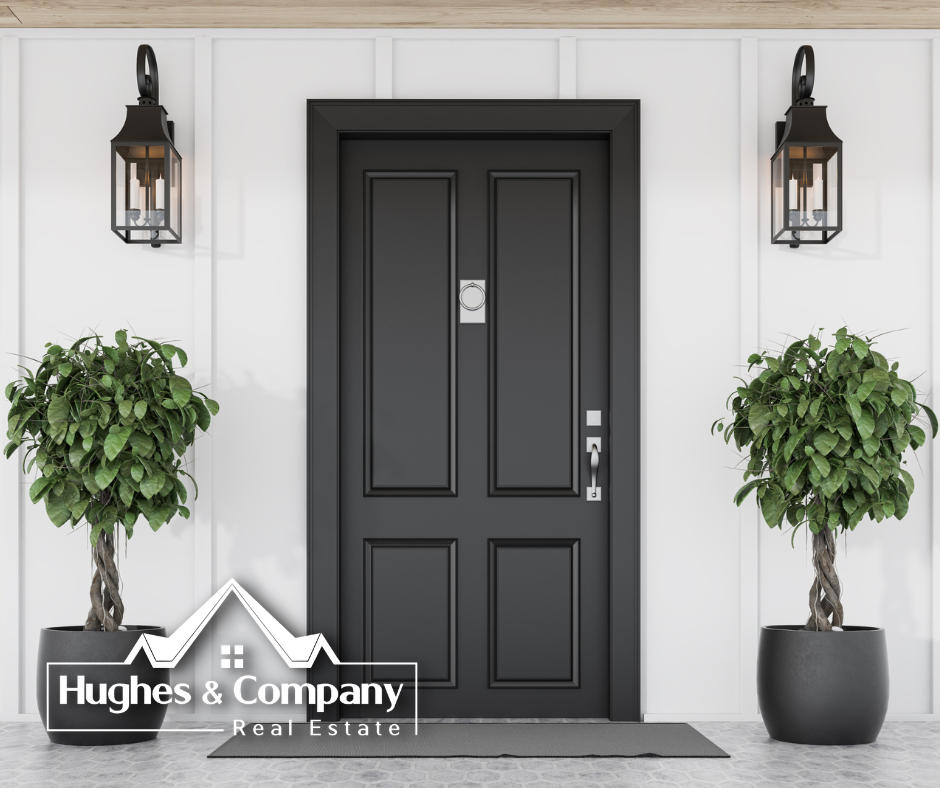 Let's look into a few of the best front door colors to improve your curb appeal and also a few colors to avoid.
Black
Black is a timeless choice that can go with any home exterior. It's a bold neutral color that can make a statement and help your front door stand out. Not to mention, black accents are trendy, so a black door will perfectly align with the current housing trends.
White
On the opposite end of the color spectrum is white, but it works the same as black. It's a color that can go with anything and is easy to paint over if the buyer decides they like something else, which makes it easy for buyers to live with.
Forest Green
Try forest green if you want to go with something outside of the neutral realm! It makes a statement, but also blends with nature, so it's not as "in your face" as black. Buyers like warm, earth-tone colors, and forest green fits that style.
Slate Blue
Another color that pulls from nature and would make an excellent choice is slate blue. It's a calming color that reflects current color trends. It's a brighter color that will pop but can still match a lot of different home exteriors and styles.
Colors To Avoid
Teal or Bright Blue: While they definitely make a statement, bright colors aren't good for your home sale value.

Red: Much like teal and bright blue, red doors tend to steer buyers away.

Gray: Certain shades of gray could work, but most of them cause the home to appear boring and dated.
If you're considering updating your front door, there are many good (and bad) options. If you have any questions or need more recommendations, reach out to us! We would love to help!