As we enter a beautiful season full of holiday gatherings, autumn harvests, and family get-togethers, it's time to get your home prepped with some good old-fashioned Southern charm! But what does Southern hospitality look like in a home? A perfect blend of elegance and simplicity, Southern Charm offers an elevated interior design that is both homey and luxurious.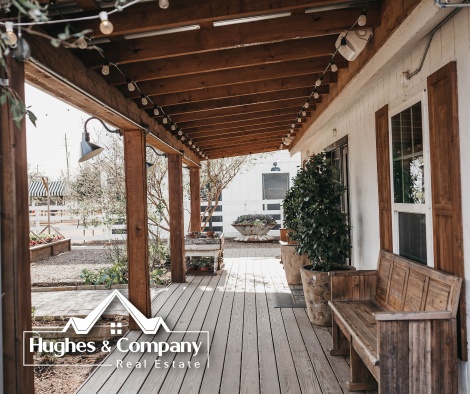 This fall, embrace the style of Southern Charm in your Texas home with these unique interior design tips!
A Warm Welcome
What better way to invite guests into your home than the warm embrace of your home? Set the stage for your home's luxurious comfort by decorating the front porch with the same style and aesthetic in mind. Add a bright pop of color with some beautiful blooms, a cozy outdoor furniture set, and a stunning seasonal wreath. Your guests will love it!
A Natural Notion
Nothing says Southern Charm better than elements taken straight from the South's magnificent scenery. Whether you're featuring a vase of fresh flowers from Texas' rolling fields of wildflowers, boasting a hand painted sculpture of one of the state's iconic landmarks, or showcasing a marvelous photograph of your favorite scenic destinations, a little nature can go a long way.
An Antique Aesthetic
Another side of Southern charm is a love for history and all things antique! Embrace the rich antique aesthetic of the South by blending modern interior design rules with timeless elements of the past. This unique combination of new and old will add so much personality and character to your home while continuing to balance simplicity and extravagance in a way only a Southern home can.
A Casual Comfort
One of the best feelings when walking into a friend's new home is the inherent sense of warmth and comfort, an integral element of a home adopting a Southern Charm style. To truly embrace this luxurious comfort design, consider an aesthetic that makes you feel cozy. Warm blankets, oversized pillows, a swinging porch bed, a cloud couch basking in the sun's rays. Pick your favorites and have fun!
Ready to transform your home into a picturesque blend of subtle luxury? Or eager to find your dream Southern Charm home in Texas? Reach out to us with any questions!