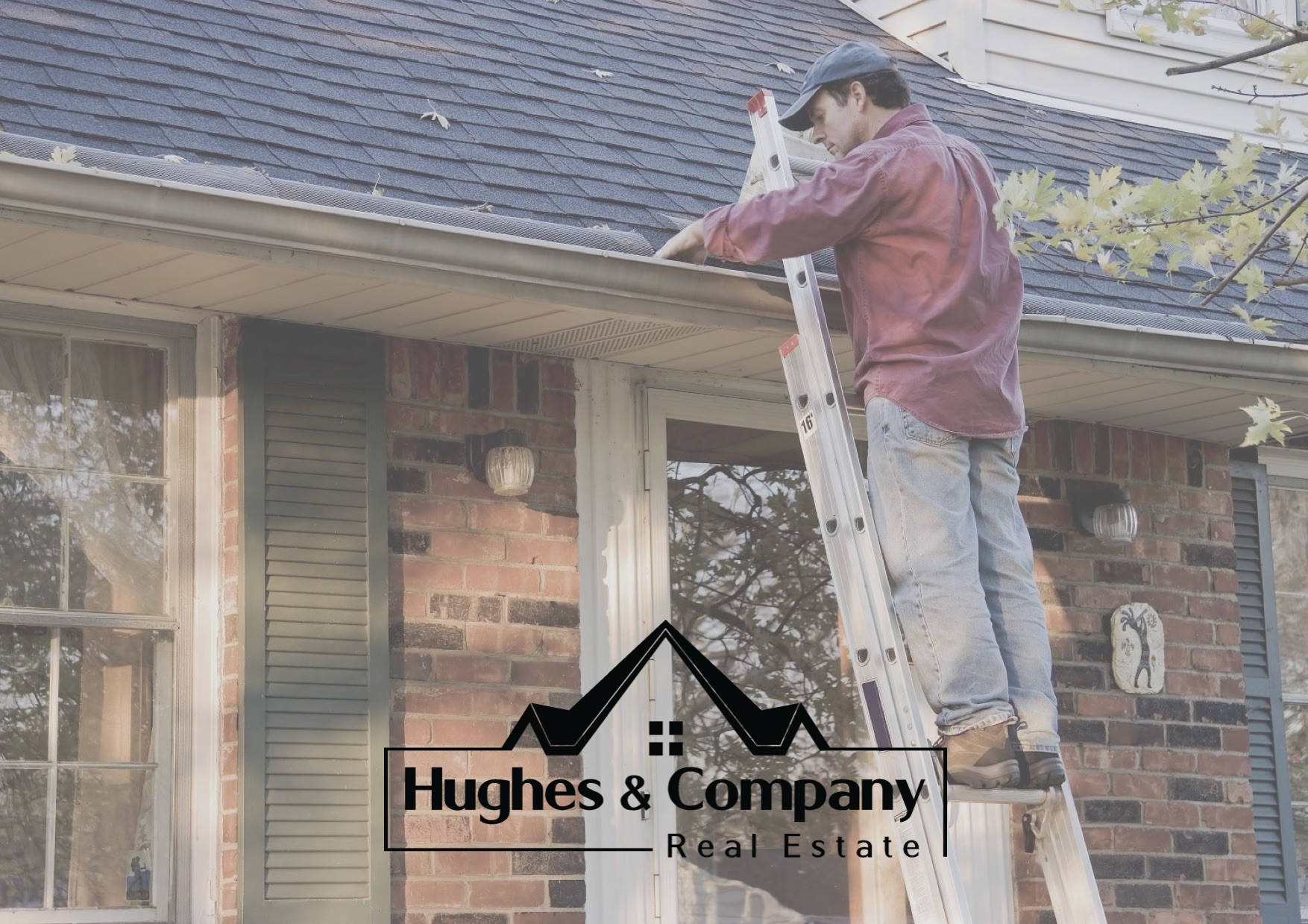 How are your homeowner habits? Is it time for a check-up? Follow these helpful Hughes and Company Real Estate tips, and you'll train yourself to do the important things that can (and will!) maximize your home's value.
Don't Postpone Regular Maintenance
Create a list of the maintenance tasks you need to complete each season. Doing some of these tasks will help prevent more significant and more expensive problems. Here are some examples of maintenance:
Check plumbing for leaks or clogs

Clean out gutters and fireplace

Trim trees and hedges
Pass on Unnecessary Upgrades
While some upgrades like repainting and replacing outdated appliances add value to your home, others don't. Before making an upgrade, ask yourself if it will increase the value of your home? Is it something you can afford now? Is it actually needed? If you're unsure, give me a call, and I'd love to help you out!
Avoid the Cheapest Option
Renovations aren't cheap, so the desire to cut costs is understandable. But that doesn't always mean choosing the least expensive option. Cheap is cheap for a reason. It could mean that it's not of good quality, which could also mean faster repair or replacement. Rather than selecting the least expensive option, reassess your budget and/or timeline so you can spend more on a quality product that will last longer.
Sell, Donate, or Toss
Clutter does not equal comfort. Save yourself time, energy, and space by going through items now or making it a regular habit to sort through items. Or, if you purchase something new, then sell or donate another item, so you're not always adding new items into your home.
Keep Hot Showers Brief
While a shower is a relaxing way to start or end the day, it's also a great way for mold to form. Avoid mold, mildew, and a larger water and heating bill by taking cooler and shorter showers. It's wise to turn on the vent fan as well to suck out the moisture. While a quick, cool shower doesn't sound as appealing, it's better for your skin, your wallet, and your home.
Be Mindful of What Goes Down
Many items claim they're flushable, but it doesn't mean you should flush them. Flushable wipes, paper towels, and hair are prime suspects when you have a clogged drain. When in doubt, throw it in the trash so you don't have your plumber's number on speed dial this year.
Up Your Filter IQ
Pop quiz! How many filters are in your home? If you don't have a definite answer, then I'm guessing not all of them have been changed regularly. HVAC, heating, water, and lint filters all need to be changed routinely. Accomplish two goals in one and add this to your seasonal maintenance checklist!
Kick Them Off at the Door
Certain shoes have the potential to ruin your floors and bring in thousands of bacteria into your sanctuary! If you're ready to maintain your floors by cleaning regularly and often, then skip this one. But if you're not, leave the shoes outside and get comfy with a pair of your favorite slippers. This can also be entertaining if you provide funny slippers for guests.
Think Secure
While we feel safe now since we're all working and living at home, there will be a day where we can leave again. Home security doesn't have to be expensive and exhausting to set up. It can be as simple as a camera above the front door to track guests and packages. There are so many options now, from Amazon to Nest and SimpliSafe, and you can customize your package, so there's no excuse this year!
If you're a new homeowner, break these old habits to create a safer and healthier home this year! If you're not a homeowner and ready to become one this year, contact me today! Call me at (512) 563-5550 or email me at adrienne@hughes-and-company.com.