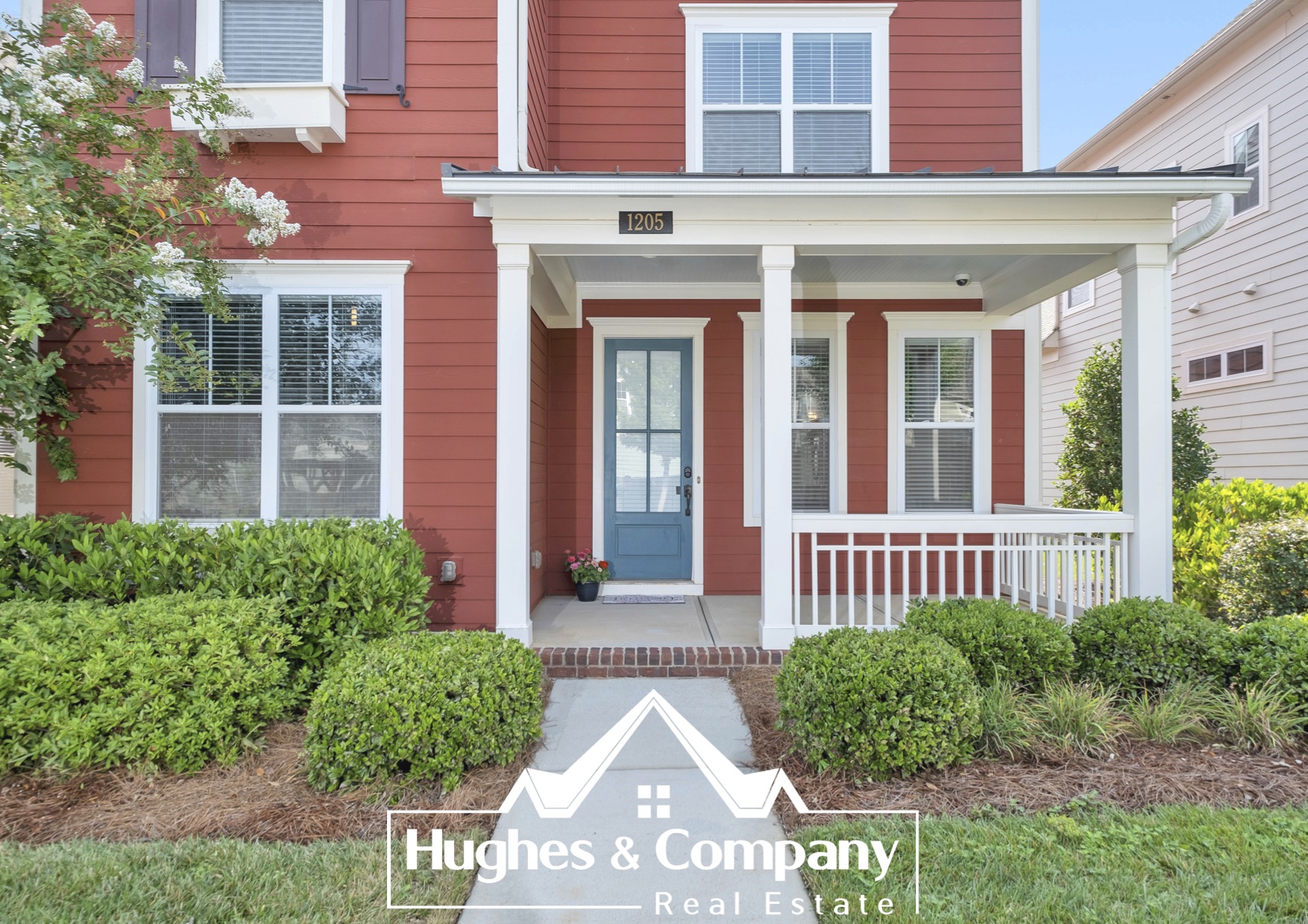 A first impression is lasting, whether it's meeting another person or a buyer checking out a potential home. That's why your home must be in the best shape, cosmetically and aesthetically, if you want to take advantage of this seller's market. Try these home aesthetics tips to improve your home's value!
1. Improve Curb Appeal
The outside of the home is the first thing potential homebuyers see, so you want it to look its best to make that strong first impression. Some activities to help improve your home's curb appeal and value are:
Repaint or replace the front door

Power wash the siding

Paint your siding, trim, and window shutters

Trim the hedges

Mow the lawn

Clean the gutters

Plant flowers in the yard
These tasks don't require a professional or a lot of money! Get creative and have some fun with your home's look.
2. Declutter
According to the National Association of REALTORS®, 93% of agents recommend decluttering your home before listing. And I recommend that too! It's an easy way to prepare for the upcoming move while increasing your home's value. When there are fewer items in a space, it makes it feel larger. Part of your decluttering process should include removing personal things like family photos. A homebuyer should be able to picture themselves in the space and imagine as if they lived there.
3. Deep Clean
Now that you've made some more space, it's time to clean the space! Almost 90% of agents recommend cleaning your home before showings in the same survey. 81% recommend carpet cleaning. This could be the time to outsource this task and hire a professional as they will get even the tiny things you might miss, like fingerprints.
4. Use Neutral Paint Tones
A fresh coat of paint is an easy way to give your home an updated look without renovating! If you choose this home aesthetic tip, be sure to select neutral tones like beige, tan, and gray. Lighter colors will also make small rooms appear larger. You want to leave the personalization to the future homebuyer.
5. Open The Curtains and Blinds
Lighting is a massive factor in how successfully a home sells. Dark or dimly lit homes stay on the market longer and receive fewer offers. A house will look more spacious and desirable with natural, bright light. Some tips to take advantage of the natural light are to open the blinds and shades before showing, scheduling showing in the middle of the day when the sun is the brightest, turning on lights in small rooms, and replacing bulbs with bright, warm bulbs.
If you need more tips and tricks to help make your home look its best in this market, contact me! We'd be happy to help sell your home.