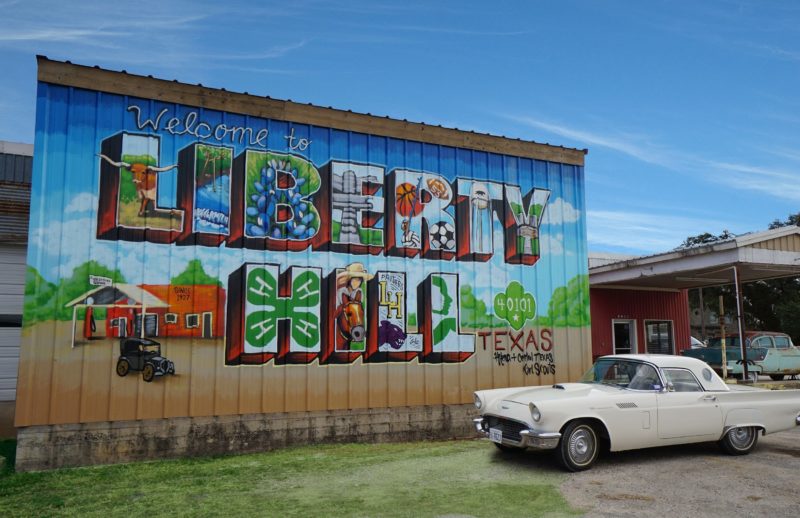 Outside of the gorgeous natural backdrops and stunning views of Liberty Hill, Texas comes many events to keep everyone in the family occupied all year long. Mark your calendars for these annual events hosted in Liberty Hill.
Have fun at the Liberty Hill Fair and Rodeo every April to enjoy rodeo performances, a carnival, Mutton Bustin', and more. It promises to be a boot scootin' good time.
When May rolls around, go check out the Whimsy & Wonder Art Festival on Main Street. Downtown businesses transform into art galleries that support local artists, live music, and live art demos.
The Liberty Hill Christmas Festival and Lighted Night Parade takes place every December and holds fun for everyone! There's a lighted parade, ice skating rink, a snow field, and so much more.
Every summer promises to be a good time with summer movies in the park, thanks to City Park Cinema in Liberty Hill. With weekly movie showings, food vendors, and friendly neighbors, you're sure to have a good time at the movies!
With Fourth of July comes fireworks and loads of fun at the Independence Day Spectacular in Liberty Hill. A family-friendly event hosted by the City of Liberty Hill, you'll enjoy the Splash Zone, mechanical rides, kid's activities, food vendors, a free concert, the list goes on and on.
In October is when you'll enjoy the International Sculpture and Hot Air Balloon Festival in Liberty Hill at the Lions Foundation Park. More than 25 sculptors from six different countries gather to showcase their art. The hot air balloons are a new addition. Look for our Hughes & Company Real Estate sponsored balloon. Hope to see you there!
There are many things to do in this wonderful city. If you, or anyone you know, wants to stay close to the action in Liberty Hill, give us a call and we'll show you around.