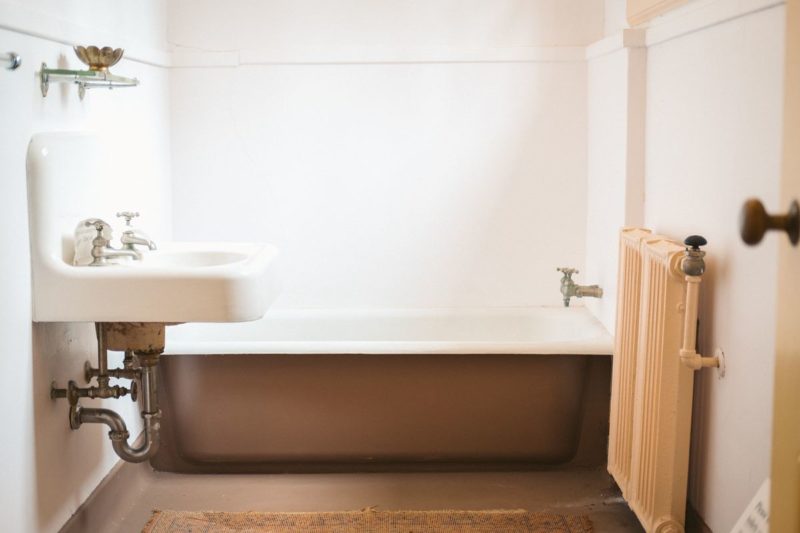 It's spooky to think about the home maintenance habits some owners haven't let go of. Habits that may actually be hurting their property and their pocketbook. They may be surprised to find that the smallest details can save them big money in the long run. No tricks here, just useful tips to help you save time and money when it comes to home maintenance.
Don't Throw Out Your Only Tub
Although walk-in showers are all the rave right now, there's an unspoken rule that there are still home buyers out there that envision a good soak in the tub at the end of a long day. Leave at least one bathtub in the house, or create a spa-like combo in the master bathroom that gives them the option of both shower and tub.
Avoid Dumping Starchy Foods Down the Disposal
Garbage disposals are meant to withstand a lot but, if you want yours to last longer avoid putting starchy foods down the drain. Potatoes, rice, and even oatmeal are common culprits to a non-working disposal.
Avoid Painting Exterior Brick
Believe it or not, paint can actually cause damage to your brick and mortar or even make the foundation crumble. Updating the exterior of your home doesn't have to be a full renovation. Update shutters, paint the trim a different color, or add new landscaping. Don't paint the brick. Once the fad has passed, it'll be harder to get back.
Get Rid of the Outdated Thermostat
Consider installing a programmable digital thermostat to save you time and money. You can save hundreds per year by replacing the old thermostat with a more modern, eco-friendly, and economical one.
When to Water Your Grass
Most people think watering the grass in the evening because rates are often lower then, but the truth is, grass needs the sun to help evaporate excess in order to avoid fungus in your grass. Change your watering schedule to early morning when the air is cooler.
There are even more useful tips, here. If you want a comprehensive plan to help you prepare your home for sale or just looking to maintain the home you just purchased, give me a call. I'm happy to help!