If you've been thinking about giving your home a refresh but aren't sure what design trends are currently in, you will want to take some tips from this list! From flooring to patterns to paint colors, here are some of this year's top trends so far.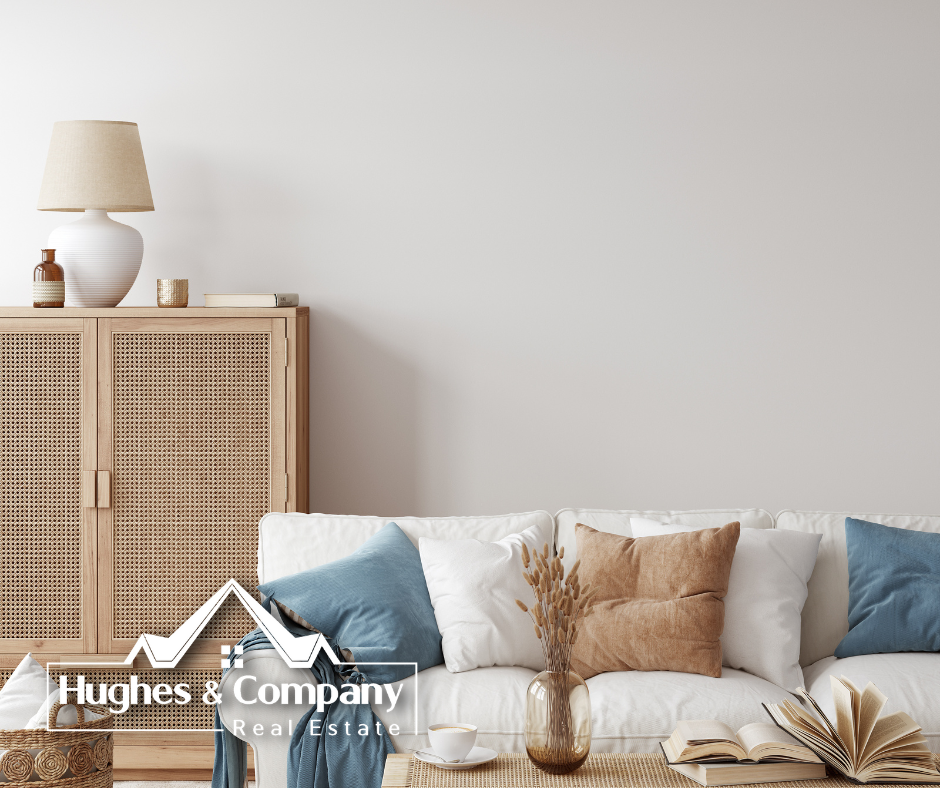 Muted Colors
While gray and white have been popular colors throughout the years, homeowners are moving towards calm, muted colors to add some warmth to their homes. Coastal colors like blues and browns have made a comeback and are bringing a fresh beach vibe to your home, making it feel more welcoming and inviting.
Vintage Patterns
On the flip side of coastal beach vibes, vintage patterns and wallpapers are also making a comeback. Vintage brings a sense of nostalgia that people like, and it can make a home feel sophisticated if done correctly. Not everything in your home has to be a pattern, but a rug or some pillows here and there can help bring more color to your home.
Dark Wood
Light wood has been popular over the years because it pairs well with white and gray; however, dark wood is becoming more popular. Dark wood tends to make more of a statement and add warmth to your home. Many homeowners are searching for walnut desks and brown furniture over traditional light beige.
Outdoor Living
Many homeowners are shifting their focus to outdoor living areas. We've spent a lot of time inside the past few years, and people are ready to head outside and entertain. Outdoor fireplaces and firepits, swimming pools, kitchens, and more, are becoming more popular among homeowners.
Personality Rugs
Rugs are generally used to add warmth to a room, which is still the case in 2023; homeowners just want rugs with some texture and personality. Many homeowners are looking for rugs with interesting shapes, textures, and colors to allow them to stand out on their own.
If you want your home to be the most popular home in town, consider adding some of these features! If you have questions or need more recommendations on more top design trends to include in your home, reach out to us! We would love to help!