Herbs make the perfect finishing touch to many summer dishes and cocktails. But, have you noticed how expensive herbs are when you buy them at the grocery store? And, doesn't it feel like they go bad before you even get to use them? The grocery doesn't have to be your only option. Your own herb garden is not only convenient, but it provides the freshest ingredients for your enjoyment. Follow our summer herb guide and you'll be well on your way to bringing homegrown fresh herbs to your table: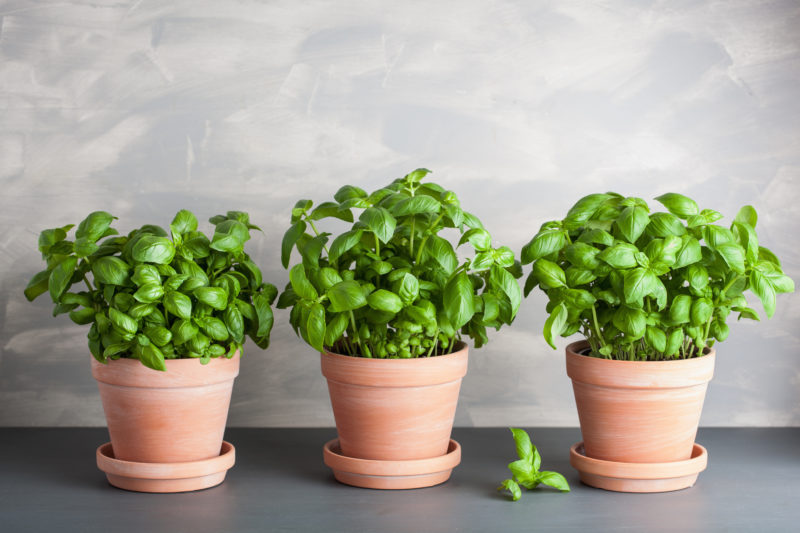 The Basics
You don't need to start with seeds. In fact, it is recommended to purchase herbs from your local nursery or garden center and re-pot them into roomier containers to facilitate growth. So, first and foremost, head to your local garden center and buy some herbs, pots and high-quality, well-draining potting soil. Once your home, re-pot these herbs into the new containers. Be sure to loosely pack the soil as you want water to get all the way down to the roots!
Now is the time to do your homework. Each herb requires a different watering schedule a different amount of sunlight. Here's your guide to some of the most popular herbs and their preferences:
Mint
Prefers partial sun and moist soil.
Mint grows FAST! Make room for growth and regularly harvest it by gently pulling off fully grown leaves.
Use harvested mint leaves immediately for the freshest flavor. However, the leaves can also be stored in the fridge for several days, air dried or frozen in an air-tight container.
Use: smoothies, lemonade and iced tea, cocktails, salads, sandwiches, etc.
Basil
Prefers full sun and moist soil.
Basil is best when used fresh. But, you can freeze it in an air-tight container – this will preserve its flavor.
Use: homemade pesto, infuse oils, homemade pizza, soups, mozzarella and tomato salad, etc.
Chives
Prefers partial shade and moist soil – but, never wet!
Chives make a great windowsill herb.
Harvest by clipping chives with a sharp pair of scissors and then chop on a cutting board.
Use fresh or chop them, store them in an air-tight container and freeze until needed.
Use: sprinkle on top of omelets, soft cheeses and potato dishes.
Cilantro
Prefers full sun and to be watered when the soil is dry to the touch.
Snip the bottom of the stems weekly to promote new growth.
Use: tacos, homemade salsa, guacamole, salads, etc.
These tips will have your herb garden ready for summer in no time!!
Do you have any questions? Give us a call. We are always here to help!